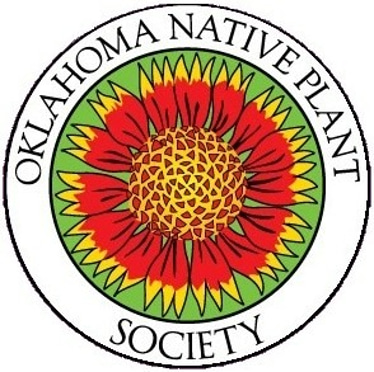 The Betty Kemm Service Award is presented at the Society's annual meeting to individuals that have made outstanding contributions of service to ONPS. Formally the ONPS Service Award, this award is given in warm remembrance and honor of Betty Kemm, one of the founding members of ONPS and the Society's first State President. She was instrumental in the decision to form geographically located chapters in ONPS and served as Northeast Chapter's chairperson for ten years in the era from 1990-1999. She was extremely influential in spreading the word of ONPS to her friends; many of which joined the organization because of her efforts and friendship. Nominations are accepted each year by August 31. Individuals who wish to make a recommendation for the Betty Kemm Service Award should contact:
Sue Amstutz
4190 E 46th Pl.
Tulsa, OK 74135-4717

Guidelines for Award:
Recipient(s) of this award shall have been a member of ONPS a minimum of five (5) years.

Recipient(s) of this award shall have demonstrated service to the Society above and beyond that normally associated with expected levels of activity.

Recipient(s) of this award shall be in good financial standing, with current dues obligation having been met.

Current and past State elective officers, State appointed chairs, State Projects directors, and/or local Chapter officials may be considered as recipient(s) of this award, at the discretion of the Service Award Committee.

The award may be given annually (if a candidate is nominated who meets all criteria for consideration or, in a given year, no award need be presented).

Nomination for this award must be made in writing. Documentation demonstrating the nominee's service to the Society shall accompany the nomination.

Nominations for this award may be solicited via the ONPS Gaillardia, similar to nominations for the Anne W. Long Award.

Selection of recipient(s) shall be made by committee appointed by the State President of ONPS.

Presentation of the award shall be made at the Annual Meeting of the Society.
Betty Kemm Service Award winners:
2000 Ruth Boyd
2001 Dr. Paul Buck
2002 Betty Kemm
2003 Patricia Folley
2005 Joanne Orr
2006 Chad Cox
2007 Tina Julich
2008 Dr. Sheila Strawn
2009 Mary Korthase
2010 Lynn Michael
2011 Gloria Caddell
2012 Ron Tyrl
2013 Alicia Nelson
2014 Elaine Lynch
2015 Karen Haworth
2016 Paula Shryock
2017 Joe Roberts
2018 Sandy Graue and
2018 Sue Amstutz
2019 Patrick Bell
2023 Barbara Klein