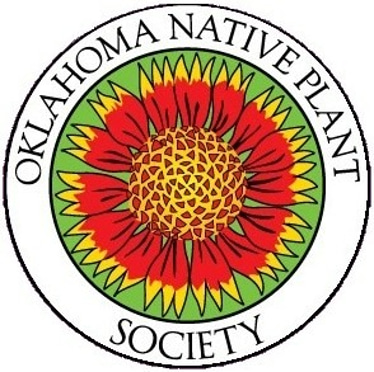 The 2023 ONPS Annual Meeting will be held in conjunction with the Oklahoma Academy of Science Fall Field Meeting at Sequoyah State Park on October 6-8. All activities will take place at the Group Campground and Lodge (see schedule and maps below). Individual registration can be completed using the online form below. ​Online registration will continue through Wednesday, September 27 @ 5:00 PM. Onsite registration (with limited meal options) will also be available.
For those that do not wish to stay in the Group Campground, reservations can be made separately at the Sequoyah State Park Lodge and Cabins at www.travelok.com/state-parks/sequoyah-state-park or calling 918-772-2545, opt 1, using Special Rate Group Code 2229.
The ONPS group rate expires and MUST be made by SEPTEMBER 6th.
Check back at this website for more details and updates as they become available.
Directions:
For directions to the Sequoyah State Park (located on Ft. Gibson Lake, south of State HWY 51 between Wagoner and Tahlequah) from your location, click the "Directions" icon on the interactive maps below. Click here for a map of the park. Watch for ONPS Signs.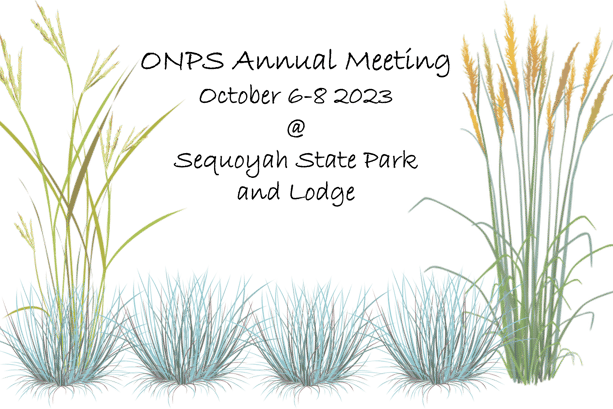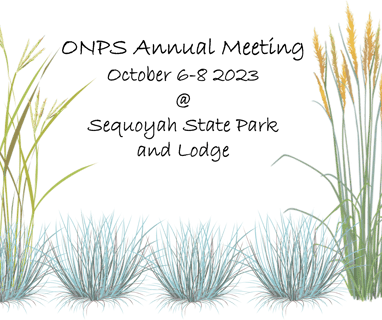 Tentative Schedule of Activities
​Friday, October 6
4:00-9:00 - Registration/Check In
6:30-7:30 - Dinner - Dining Hall
7:30-8:30 - Evening Presentation (TBD)
8:30-8:45 - Announcements & Intros of Saturday Field Trip Leaders
8:45-10:00 - Social Hour following presentation in Dining Hall
11:00-6:00am - Quiet Time
Saturday, October 7
6:30-7:30 - Bird Walk
7:30-8:30 - Breakfast - Dining Hall
8:30-12:00 - Morning Field Trips
12:00-1:00 - Lunch - Dining Hall
1:00-4:00 - Afternoon Field Trips
6:00-9:00 - Dinner and Annual Business Meeting at Sequoyah State Park Lodge
11:00-6:00AM - Quiet Time
Sunday, October 8
7:30-8:30 - Breakfast - Dining Hall
8:30-10:00 - Camp Clean-up and Check-out. All Facilities and grounds must be cleaned before checking out by 9:30 A.M. Please, help by sweeping out your cabin, picking up all litter, and disposing of it in the trash receptacles on the grounds.
9:00-11:00 ONPS Board Meeting at Sequoyah State Park Lodge (all are welcome).